Training to make reusable sanitary pads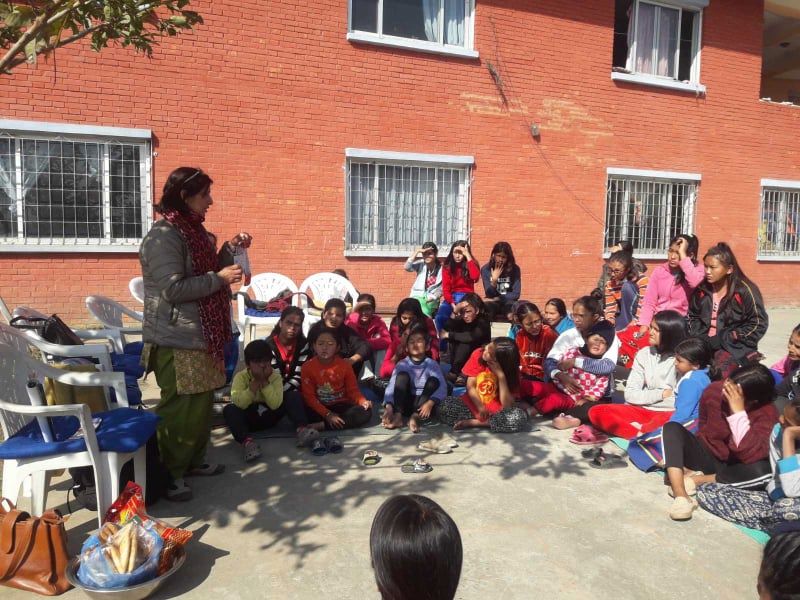 In Nepal, it is still considered taboo to talk about menstrual cycle. Hence evil-customs like chhaupadi (menstrual- exile) is still prevalent. Normally young teenage girls and women do not open about the problems faced by them to manage their menstruation. They are not able to get menstrual products and most school girls do not go to schools during their periods or dropout after they start their first period. Due to lack of hygienic menstrual products, women suffer from infections, rashes or also risk of cervical cancer. Mostly teenagers and women cannot afford commercial sanitary pads.
The Women's Foundation of Nepal in co-ordination with "NAHUDA" a non-governmental organization has given training to the women of the WF home and others from sewing training group to make reusable sanitary pads. These types of reusable sanitary pads can be made from locally available products without use of any harmful chemicals. They are comfortable, durable, and absorbent and have lower risks of infection. They are affordable and eco-friendly too!