Training program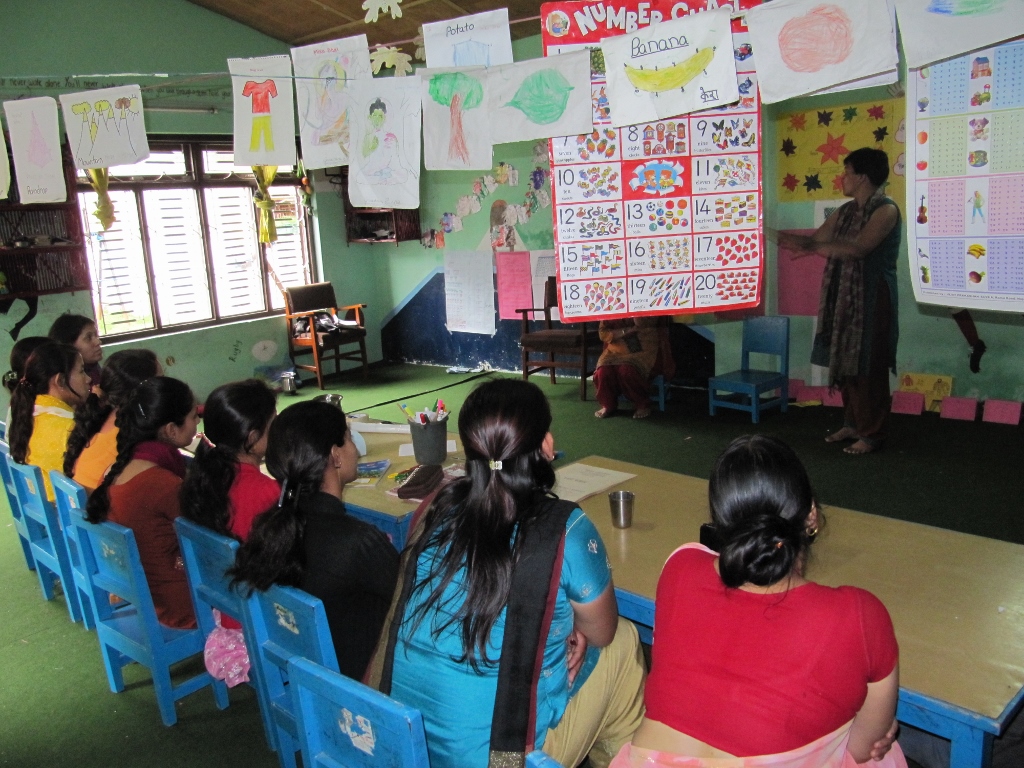 The Vocational Training for Nepalese Rural Women Program is a training initiative operated by The Women's Foundation Nepal and funded by Marie-Schlei Verein (German Association). The program is designed to empower women in five rural districts in Nepal. The programmes focus on leadership, gender equality, micro-credits & savings and provide vocational education (in the areas of animal rearing, veterinary practices, animal healthcare, vegetable farming and shop management). This specific program has been running since 2010 and was expanded in December 2013 for the next two years, enabling hundreds of women to improve their lives.
WFN adopts a Training of Trainers strategy where women from different districts in Nepal are trained in one location. These women subsequently return to their districts and teach the local women. This method is extremely efficient and has proved successful at keeping overheads low. The initial sessions range from 10 to 30 days and the women return to their districts and teach approximately 25 people. This model is particularly well suited to a country like Nepal where so many people are geographically isolated, and the road conditions make commuting into the city for training very difficult. By bringing just 20 people together, we are able to extend knowledge to over 500 individuals in every corner of Nepal.   
See more pictures of the Training.