Volunteer with us
Volunteer with us!
Volunteers are important to The Women's Foundation Nepal: they bring a fresh perspective, new energy, dedication and caring and an appetite for challenging work. Some volunteers live locally while others live half a world away running local fundraising campaigns, managing our website, writing grants and keeping in touch with encouraging words.
We are always looking for experienced professionals who have expertise in the areas of production, sales, communications, marketing, accounting, administration work, teaching, childcare or agriculture.
To find out more, you can download the WFN Volunteers Handbook 2014 and read testimonials of some  volunteers on this page.
Priority will go to volunteers who agree to stay for 3 months or more (minimum stay is 2 months). We favour volunteers with a Bachelor's Degree and work experience in their field of expertise. If you wish to volunteer with us, please send us your CV with a photo.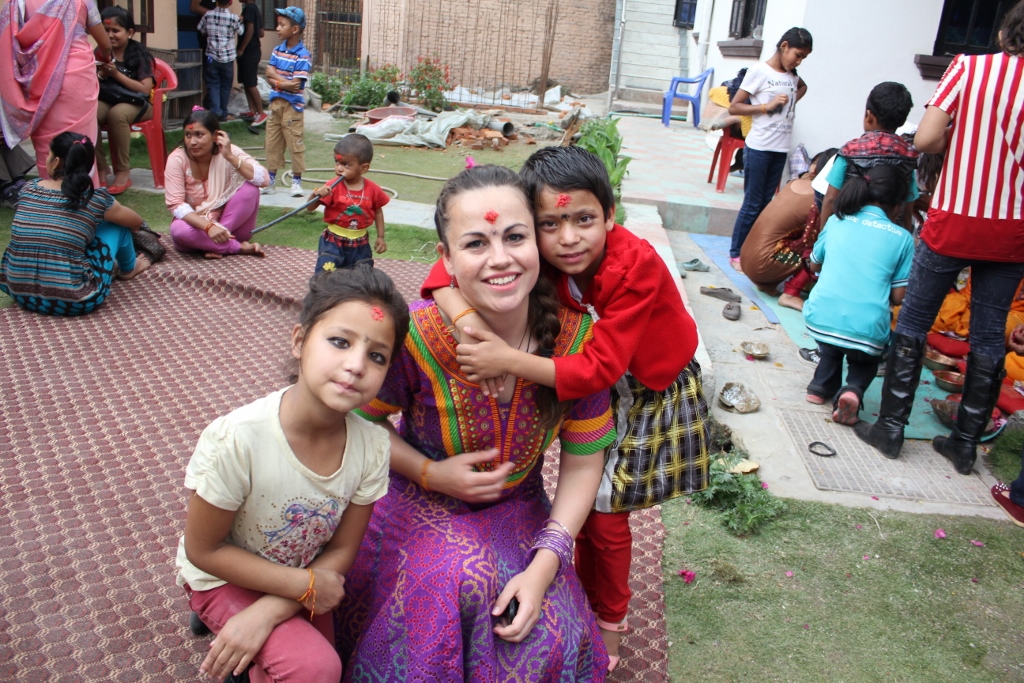 Carmen, 1981, Switzerland
What is your motivation behind volunteering?
After working for many years at a large telecommunications company in Switzerland, I decided to quit my job and give myself a gap-year to find out what my next professional step should be. I had already travelled to Nepal three times  and I had strong feelings about the country and its people. I wanted to give something back, learn more from the Nepali people and gain experience of working at an NGO. I think that by volunteering, both parties benefit – by sharing we all learn and grow.
Why The Women's Foundation Nepal?
It took me a while to find an organisation that was not using volunteers as business-making opportunities (by asking for high fees from volunteers). I wanted to work in the field of women's empowerment and I wanted to find an organisation that was looking for professionals, where I could bring in my expertise as a communications professional. In the end, I followed a feeling that WFN was the right place to go and from my first day here at the office, I knew it was the right decision.
What was your highlight during your volunteering time?
I had many! The warm welcome, the positive environment (which I never expected after reading about the tragic background stories of the women helped by WFN), the children from the shelter home, the collaboration with the Nepali staff and international volunteers and of course, getting the opportunity to update the WFN website.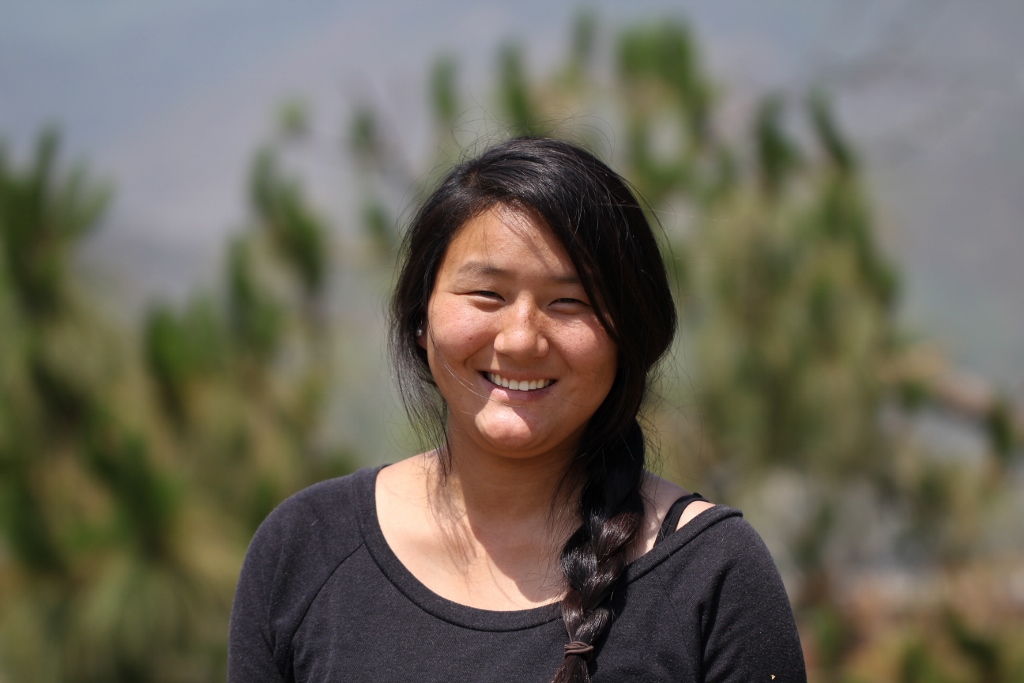 Fannie, 1993, Canada
What is your motivation behind volunteering?
I have to admit that I did not leave Canada to volunteer in the first place. I was travelling around New Zealand and then I got some news from my aunt who volunteers at WFN. She told me that I was more than welcome to make a detour to Nepal. I thought it was a really good idea as I could volunteer and at the same time discover a new country which turned out to be completely different from Canada.
Why The Women's Foundation Nepal?
I chose WFN because my aunt has volunteered there for 7 years and over the years, she told me about all the things WFN has achieved. I spent 5 months volunteering and I can confirm that WFN really does do amazing work. They make a huge impact to the lives of the people they are helping.
What was your highlight during your volunteering time?
My highlight was definitely helping at the shelter home. The children are so amazing, always smiling and energetic. They are always happy to see you and are not afraid to show their home to you. After spending time with them you can feel how strong and positive they are. Everybody at WFN is very nice. They welcome you as a member of their family and make you feel loved. I have spent an amazing 5 months volunteering at the WFN and it's an experience that I will never forget.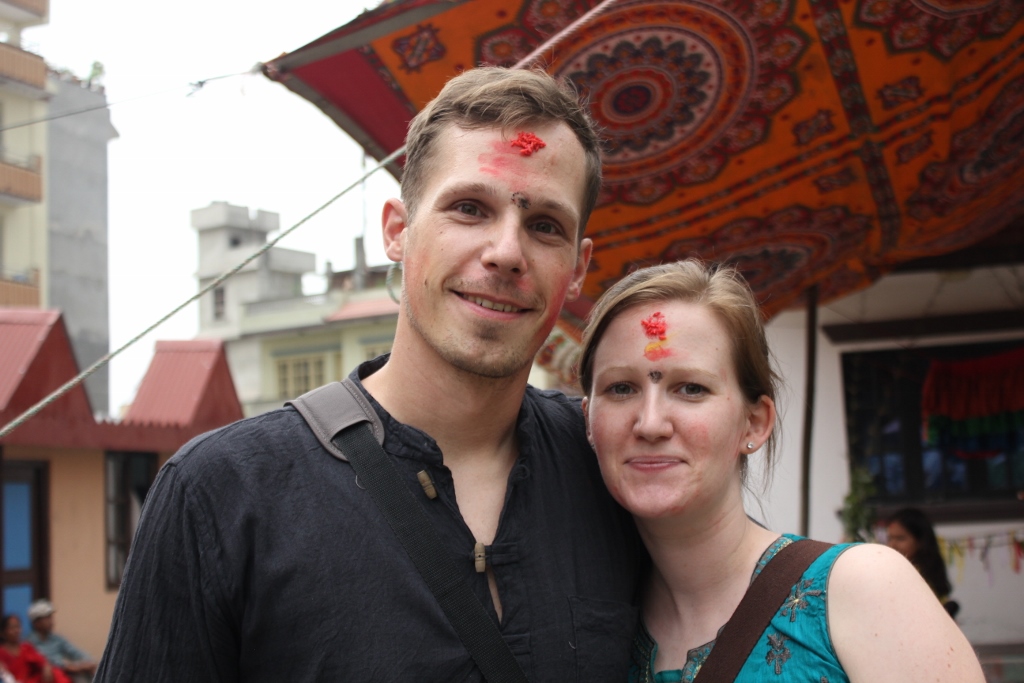 Katharina & Robert, 1983 & 1981, Germany
What is your motivation behind volunteering?
We planned to go travelling around the world in 2014 but only travelling seemed a bit simple and so we wanted to get to know a country from different perspective. Working in Nepal as volunteers allows us to do something good on one hand and to learn a lot on the other hand.
Why The Women's Foundation Nepal?
We volunteered in Nepal through an organisation from Austria. They suggested that we should volunteer at the WFN because of their need for professional skills. After finding out about the organisation and meeting the people here, we were sure that this was the place for us.
What was your highlight during your volunteering time?
We cannot choose one highlight as there were many. Getting to know the women and their stories, hearing the warm welcoming "Namaste" at the office several times a day, attending the very special haircutting ceremony for some of the WFN's boys…
Working for WFN and Maheela and creating two new websites made us feel that our volunteering had created something lasting and that we have learnt so much from our work.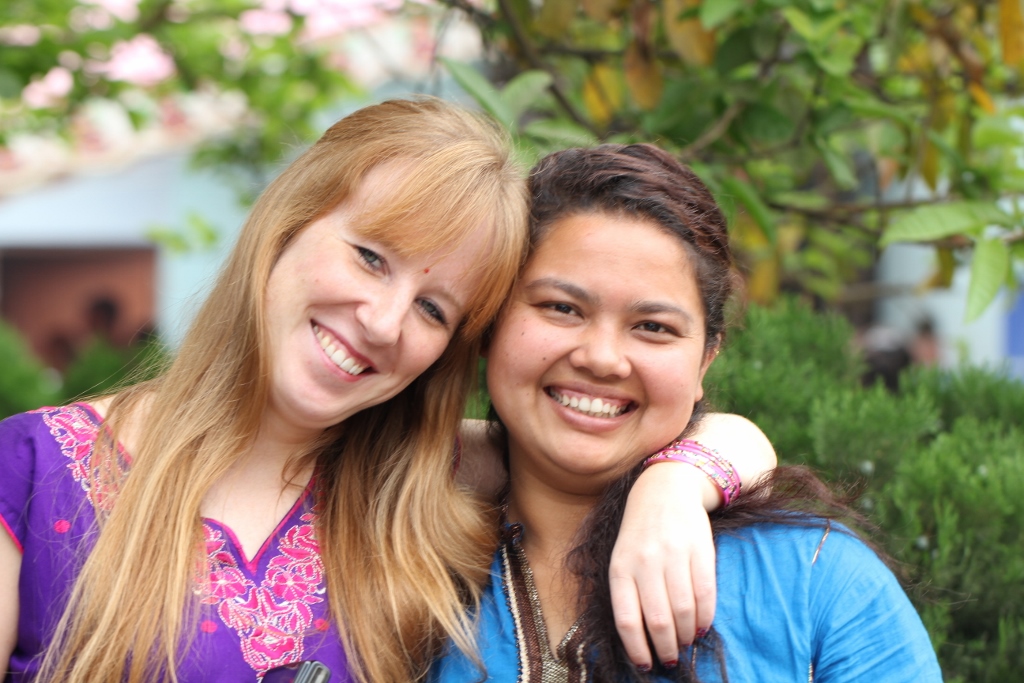 Hannah, 1987, England
What is your motivation behind volunteering?
After spending three years qualifying as a chartered accountant in London I was ready for a change from the corporate way of life. I have spent a lot of time travelling in Asia and I wanted to return to my favourite country, Nepal. From my travels I had seen the poverty and suffering in Nepal and I wanted to use my professional skills to help a charity and give something back to the country.
Why The Women's Foundation Nepal?
I chose WFN because I was very interested in their focus on women's empowerment and campaigns against sexism in Nepal. I liked the fact that they had a wide range of projects (from a shelter home to a micro-credit training programme) as there were lots of different things I could help with. I wanted to be part of an NGO that was growing and needed help in the process of expanding. I thought I would be able to help in the office but also wanted to help out caring for the children in the shelter home which has been a lot of fun!
What was your highlight during your volunteering time?
My highlight has been staying in the WFN solidarity home. There is such a wonderful sense of family life and community and from the moment I arrived I felt very welcomed and happy. I was worried when I came to Nepal I would miss my family and friends but living at the solidarity home means I have a new family! There are always people to chat to and have fun with and the food is very delicious ('mitosa' in Nepali). It has been great living with Nepali people as it is a great way to learn about the culture and I have also learned lots of the Nepali language in the process. An added bonus is that there is no commute to the office as it is next door to the solidarity home!